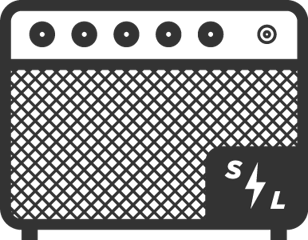 Theme Features
Setlist is here to keep your shop in order, and there's something about it that just exudes effortless cool. It's free, user-friendly, and available right now in your Big Cartel admin.
FIT OR FILL IMAGE AREA
Choose how you'd like your product images displayed. If your brand colors tie everything together, let the page background surround your photos to set the stage. If you want your products at the forefront, set your images to fill to the edge of the screen.
OPTIONAL CATEGORIES
Whether you have an extensive inventory or a few signature products, Setlist helps shoppers find their way. Enable categories to organize items, or keep it simple with a complete product list - perfect for smaller shops.
SWIPE VIEW ON MOBILE
Mobile shoppers stay focused on one product at a time, and they can seamlessly swipe their way through your product list. While this is ideal for smaller shops, stores with more products can enable categories to keep swiping simple.
MORE FEATURES YOU'LL LOVE
Slide-out cart keeps customers updated while they continue shopping

Unique layout perfect for shops with only a few products

Fully responsive design for a great-looking store on any device

Quickly customize the header with your company logo

Add links to Twitter, Facebook, Tumblr, Pinterest, and Instagram

Use a dropdown menu or list to display product options

Setlist has the right combination of style and simplicity to make shopping fun (and customizing easy). Take a look around our demonstration store, then give it a try in your Big Cartel admin.
Learn about Setlist and the other free Big Cartel themes on our Themes page.